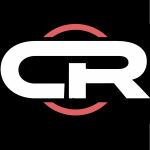 Average Vendor Rating
Chassity Hurd is owner/operator of Certified Rebel Fitness (CertifiedRebel.com), a personal training agency that dedicated improving helping you reach your physical and spiritual health goals.
Our products reflect that same dedication.
"Coach Chass" is a certified personal trainer, nutritionist, bodybuilder, cosmetologist, and dental assistant.
Reach out anytime. Thank you for your support.
Certified Rebel
Showing all 3 results